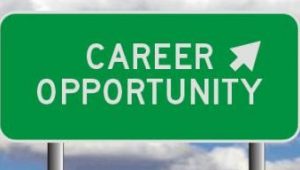 The Zambia Institute of Banking and Financial Services (ZIBFS) was established in 1992 as a professional body and training institute with the main objective of enhancing professionalism and ethical conduct in the profession of banking and financial services. The Institute's focus is to provide a stimulus for the development of competent and qualified human resources to enable banks and financial institutions to offer efficient and competitive services, by ensuring that professionals are imparted with the right knowledge and skills through the provision of professional capacity building programmes and training. The Institute is engaged in a number of financial education activities and events aimed at enhancing information sharing in the financial sector.
The Zambia Institute of Banking & Financial Services (ZIBFS) is seeking to recruit a self-motivated, enthusiastic and innovative person to fill the following position:
HEAD FINANCE AND SUPPORT FACILITIES
Reporting to the Chief Executive Officer, s/he will perform the following responsibilities:
FINANCE:
(i) Coordinate the preparation of the annual corporate budget reflecting the ZIBFS strategic business plan and model.
(ii)  Monitor and control the performance of the budget carefully, to ensure the strategic objectives of the Institute are met.
(iii)  Ensure that appropriate and adequate financial and accounting records are maintained to assure timely recording of all financial transactions undertaken by the Institute.
(iv)   Continually review and develop internal controls and checks to ensure that operational, administrative policies/guidelines and therefore financial control systems of the Institute are appropriate, adequate, and adhered to at all times.
(v)     Ensure the production of accurate and timely monthly and quarterly management accounts for purposes of Institute Management control and ZIBFS Governance Council efficient and effective decision making.
(vi)    Take charge of the liaison with external Auditors in preparation of the ZIBFS independent audit of annual financial statements and ensure the availability of all necessary documentation in readiness for presentation to the External Auditors.
(vii)   Propose and implement prudent short-term to long-term investment policies for unencumbered surplus internally generated cash resources to ensure acceptable returns for the Institute.
(viii)   Ensure that collection of funds from ZIBFS customers as per budget income streams and accordingly issue official receipts, without exception, for the funds received.
(ix)    Ensure correct processing of all payment documentation requests and prepare the associated payment system documentation (cash, cheque, electronic funds transfer (EFT), for further action, before actual disbursement of funds is effected.
(x)    Ensure compliance with all types of taxes (PAYE, WHT, etc.) and other statutory payments (NAPSA, etc.) and submission of associated returns is done timely and on correct documentation stipulated by the relevant authorities.
(xi)   Ensure that all subsidiary ledgers and peripheral systems to the general ledger are reconciled promptly.
(xii)   Make sure that all account balances in the general ledger are reconciled monthly ensuring timely reconciliation of all reconciling items.
(xiii)   Maintain proper records of all accounting records, such as source documents, vouchers, cheque counterfoils, registers, etc.
(xiv)   Ensure all funds received at the Institute offices are banked promptly.
(xv)    Make sure all funds received directly through ZIBFS bankers are tracked and accounted for promptly.
(xvi)   Perform bank reconciliations and track bank balances regularly for investment purposes.
(xvii)   Update the cash book frequently and prepare monthly cash-flow forecasts for purposes of efficient and effective management decision making.
(xviii)  Keep safe custody of, maintain, disburse, and account for petty cash float and ensure to replenish the float regularly.
SUPPORT FACILITIES:
Human Capitals
Work closely with the Chief Executive Officer to ensure that the ZIBFS human capital administrative/support systems and structures perform effectively in terms of:
(i)     Planning human resource needs.
(ii)    Recruitment and selection.
(iii)    Training and development.
(iv)     Employee records and administration.
(v)      Staff communication.
(vi)     Effective work relationships.
(vii)    Employee Grievance.
(viii)    Employee welfare, safety, and health
(ix)      Performance Appraisal and Motivation.
General Services & Support Facilities
Work closely with the Chief Executive Officer to ensure that the ZIBFS general services & support facilities administrative/support systems and structures perform effectively in terms of:
(i)       Premises internal and external cleanliness.
(ii)     Premises repair and maintenance.
(iii)    Premises security and safety.
(iv)    ZIBFS assets custody (maintenance of Institute asset register).
(v)     Insurance cover (custody of policies).
(vi)    Employee welfare and health.
(vii)    Operations transport, travel, and logistics.
(viii)    Telecommunication (land/cell phone and email directory for ZIBFS and staff).
(ix)     Procurement of goods, services, and utilization.
OTHER
(i)     Review performance of subordinates.
(ii)    Carry out any other duties as may be reasonably assigned by the Chief Executive Officer from time to time.
QUALIFICATIONS:
Grade 12 School Certificate (Minimum of 5 Credits, Mathematics & English a must)
Full ACCA, Full CIMA, or equivalent professional qualification is a must.
A degree in Accountancy or Postgraduate qualification in a related field is an added advantage.
Must be a member of ZICA
Membership of other related professional bodies is an added advantage.
EXPERIENCE:
Minimum of 10 years relevant work experience in a busy office setup.
Practical experience in audit processes is a must
Practical experience with Sage Pastel accounting system is a must
Report Writing and presentation skills
SKILLS & ATTRIBUTES:
This is a senior management position which requires the ideal candidate to have proven leadership and people management skills, a High level of integrity, excellent communication, report writing, negotiation skills, networking skills, and strong analytical and numerical skills.
Strategic, innovative, and business planning expertise
Previous experience and all-around knowledge in the key aspects of a learning institution will be advantageous.
Knowledge of the banking and financial services industry would be advantageous
Good interpersonal and communication skills with the ability to interact with the Board, fellow members of staff, and external stakeholders at all levels.
A team player with good Customer Service and Relationship Management skills
Please clearly indicate 'Head Finance & Support Facilities 2022' in the subject of your email and use your full name and the job title as the filename of your application.  Applications should consist of your cover letter and updated CV with contact details/telephone numbers of three work referees, in a single document. Hand-delivered or posted applications will not be accepted.
All applications should be e-mailed to: jobs@zibfs.com  
The closing date for accepting applications is 3rd March 2022. Only short-listed candidates will be contacted.