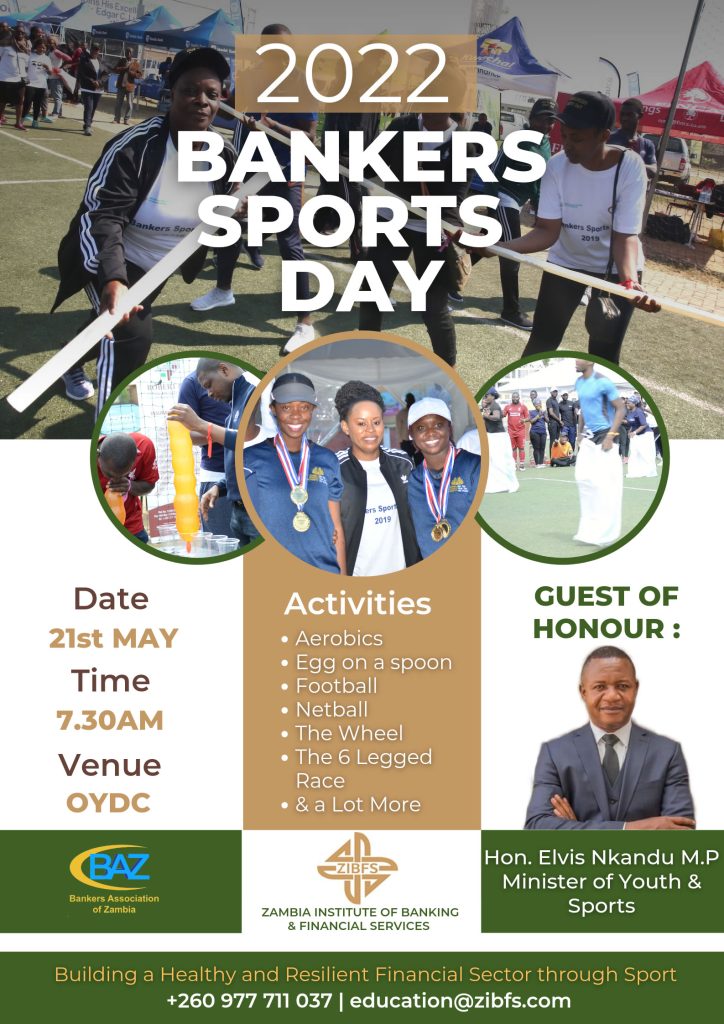 The Zambia Institute of Banking & Financial Services (ZIBFS) in partnership with the Bankers Association of Zambia (BAZ) will host the 2022 Bankers' Sports Day on 21st May 2022 at the Youth Olympic Development Centre (OYDC) under the theme "Building a Healthy & Resilient Financial Sector through Sport". SAVE THE DATE.
The Minister of Youth & Sport, Hon. Elvis Nkandu, MP, has been invited as Guest of Honour for the event.
The Bankers Sports Day is an annual networking and unwinding event where all members of the financial sector come together with one message of promoting health among professionals working in the financial sector. Due to restrictions on public gatherings as a result of the Covid 19 pandemic, the Bankers' Sports Day event could not be held in the years 2020 and 2021. However, feedback given by those who attended the 2019 Bankers' Sports day was very positive as it provided participants with a platform to exercise, network, and unwind from work-related stress. This is an important event for the financial sector and in the Institute's calendar, and it attracts all players from the financial sector and beyond.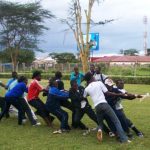 CONTACT DETAILS
For additional information or confirmation of participation,
Ms. EstherLwele on Tel: 0211 237281 or email to education@zibfs.com 
Mr. Chongo Kaka on Tel 0977141342 or email to marketing@zibfs.com