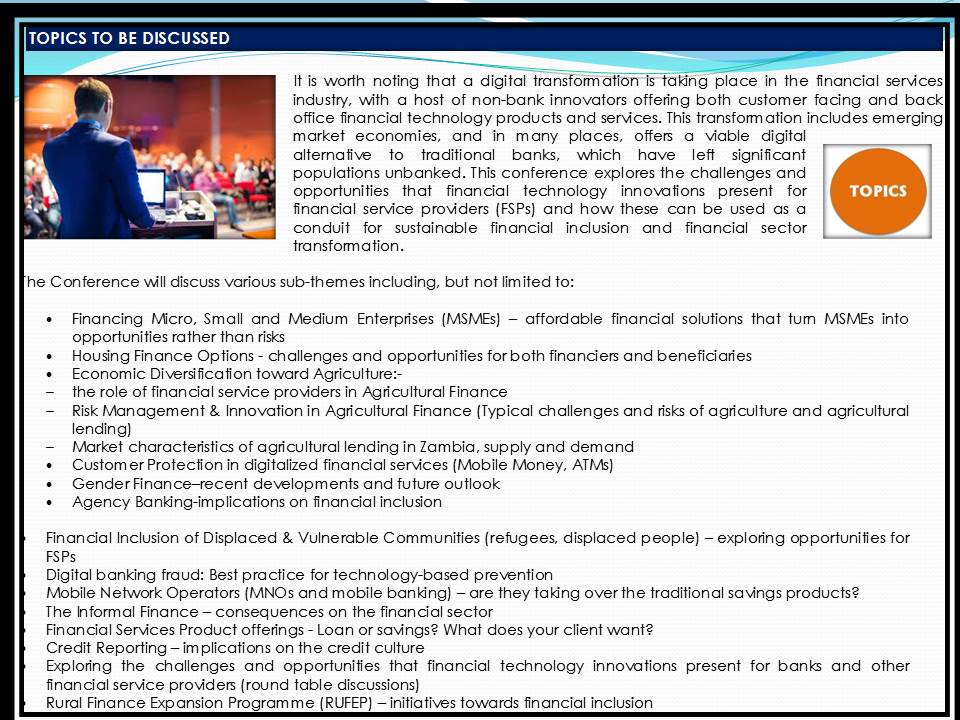 WHY SHOULD YOU ATTEND THIS BANKING & FINANCE CONFERENCE on 9th -10th Oct 2019?
Regulators around the world recognize the potential benefits of financial inclusion powered by digital financial solutions. But with new technology comes new responsibility. Further, digital transactional platforms yield benefits for financial inclusion by providing both a means to access additional financial services, and they also generate data that financial service providers can use to design financial products tailored to the repayment capacity and financial needs of the specific poor and low-income customer segments.
The question to answer is, 'What is changing with digital financial inclusion and what implications arise for financial sector players?'
Come and get the views of the experts and share your views on the topic of "Financial Inclusion in an Era of Digital Disruptions – Enhancing Sector Transformation".
Charge: K3,800 per delegate, cocktail inclusive
Call 0977141342/ 0977711037
Email: marketing@zibfs.com / education@zibfs.com