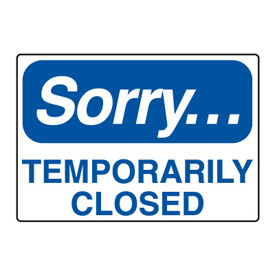 WE WISH TO NOTIFY OUR ESTEEMED MEMBERS AND THE GENERAL PUBLIC THAT INSTITUTE OFFICES WILL REMAIN CLOSED ON WEDNESDAY 9TH OCTOBER AND THURSDAY 10TH OCTOBER 2019, TO FACILITATE FOR THE 2019 BANKING AND FINANCE CONFERENCE WHICH WILL BE HELD AT INTERCONTINENTAL HOTEL FROM 9TH – 10TH OCTOBER 2019 FROM 08:00HRS TO 17:00HRS.
VISITING THE EXHIBITION STANDS AT THE CONFERENCE IS OPEN TO THE PUBLIC AND IS ABSOLUTELY FREE. ZIBFS MEMBERS AND THE GENERAL PUBLIC ARE INVITED TO VISIT THE EXHIBITION STANDS FOR INFORMATION SHARING. ONSITE TAX PAYER SERVICES AND PRINTING OF CREDIT SCORE REPORTS WILL BE OFFERED ONSITE FROM THE EXHIBITION STANDS BY ZRA AND CREDIT REFERENCE BUREAU, RESPECTIVELY.
NORMAL WORK OPERATIONS WILL RESUME ON FRIDAY 11TH OCTOBER 2019 AT 08:30HRS.
During this period,you may however contact the Institute through email to: education@zibfs.com/ marketing@zibfs.com and reception@zibfs.com OR CALL 0977141342 / 0977711037 and you'll be assisted.
ANY INCONVENIENCE THIS TEMPORARY CLOSURE MAY CAUSE IS DEEPLY REGRETTED.
ZIBFS MANAGEMENT