………………………………………………………………………………..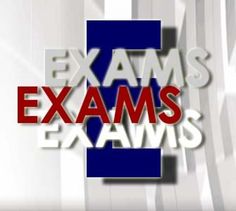 The Zambia Institute of Banking & Financial Services invites enrolment applications for both October and December 2020 examination sittings, at both professional and academic banking and finance study levels. The two exam sittings are meant to provide an opportunity to all existing and prospective ZIBFS students who missed the June/July 2020 examinations due to financial or preparation challenges arising from the Covid19 pandemic outbreak, to catch up and progress with their studies.
Enrollment on all ZIBFS programmes is in progress for returning and new students. Please note that you are free to sit for your examinations in either October or December 2020 or both sittings. The Institute also provides exemptions to all business-related qualification holders from other reputable institutions of learning. Apply for exemptions today and pursue a prestigious career in banking and finance with ZIBFS!
Below is the timetable for the academic October exams. The deadline for October exam registration is 31st August while the deadline for December exams is 31st October. The October timetable for the professional exams and actual dates for the December sitting will be communicated in due course.
MONDAY 12TH OCTOBER 2020
09:00hrs – 12:00hrs
BF 110 – Business Management
BF 250 – Management of Information Technology
14:00hrs – 17:00hrs
BF 150 – Mathematics of Finance
TUESDAY 13TH OCTOBER 2020
09:00hrs – 12:00hrs
BF 120 – Financial Accounting
BF 220 – Financial Planning, Analysis & Reporting
14:00hrs – 17:00hrs
BF 140 – Marketing of Financial Services & Customer Service
WEDNESDAY 14TH OCTOBER 2020
09:00hrs – 12:00hrs
BF 240 – Banking Operations, Lending & International Business
14:00hrs – 17:00hrs
BF 160- Economics
BF 230 – Corporate Finance
THURSDAY 15TH OCTOBER 2020
09:00hrs – 12:00hrs
BF 260 – Statistical Analysis
14:00hrs – 17:00hrs
BF 130 – Banking Law & Practice
BF 210 – Monetary and Financial Systems
CONTACT DETAILS:
Tel/cell: 0211 237281, 0977141342 & 0966966169
Email: marketing@zibfs.com, fkanyembo@zibfs.com and education@zibfs.com