WELCOME MESSAGE FROM THE CHIEF EXECUTIVE OFFICER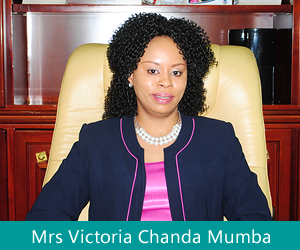 Welcome to the Zambia Institute of Banking and Financial Services Website.
You are accessing the official website of the Zambia Institute of Banking & Financial Services (ZIBFS) and it is our hope that you will find the information on this website not only interesting but helpful too. To begin with, the ZIBFS, formed in 1992, is an autonomous training Institute in banking, financial services and business-related courses.
It operates using a robust IT infrastructure, including an advanced Student Management System which enables members of the Institute to access a number of services online, such as online membership and examination registration, online access of examination results, online payments, online discussion forums, etc.
The Institute offers a number of industry-relevant programmes including the Certificate and Diploma in Banking & Finance, Certified Credit Professional Programme, Professional and Advanced Professional Diploma in Banking & Financial Services, and Post Graduate Certificates in Retail Banking and Risk Management. Enrolment on these programmes is conducted throughout  the year. You are encouraged to enrol on these practical and industry relevant programmes. Technical and skills training is also offered in various topics including, but not limited to Anti-Money Laundering, Basel III, Internal Audit & Controls, Credit Appraisal & Credit Management, Management & Supervisory Skills, Cashiers & Teller training, etc. You are encouraged to download brochures from the downloads section of this website to get more information on the courses and programmes offered by the Institute.