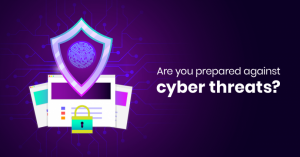 After successfully holding an e-training workshop on Effective Internal Audit & Control systems on 16th June 2020, the unanimous feedback from participants was that there was a need to delve more on Cyber related fraud especially that there has been an increase in the online transactions as a safety precaution in this period of the Covid19 pandemic. In this regard, the Zambia Institute of Banking & Financial Services (ZIBFS) announces a follow up one-day E-TRAINING WORKSHOP in EFFECTIVE CYBER RISK MANAGEMENT IN TODAY'S CONNECTED WORLD.
It is expected that this training will impact participants and the Institutions they represent with the right set of skills to deal with cyber risk-related transactions by developing systems that quickly detect cyber fraud. Considering the great benefit that will be derived from this training, we are calling upon institutions & individuals to come and take part in this very important training.
Course: Effective Cyber Risk Management in Today's Connected World

Date: 21st July 2020

Fee: K 1,250 per person

Venue: Online (from the comfort of your office or home)

Time 09:00hrs to 16:00hrs, with health breaks in between

Target group: Branch Managers / IT staff / Risk & Compliance Officers / Auditors / Back office staff and other staff linked to audit and controls.

Confirmation of participation should be sent to the Institute by 17th July 2020.
Contact Details: Tel: 0211237281, 0977141342, 0966966169 or Email: marketing@zibfs.com ,kanyembof@gmail.com