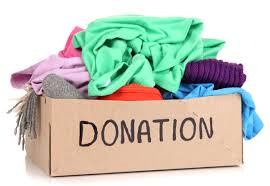 The Bankers & Financial Services Sports Day on the 18th May 2019 at the OYDC, Lusaka, will be held with a charity aspect to it and NET PROCEEDS FROM THE SPORTS DAY & OTHER ITEMS WILL BE DONATED TO CHARITY, as a way of supporting the noble work of uplifting the lives of the vulnerable and less privileged in our society.
The Guest of Honor is the First Lady of the Republic of Zambia, Mrs. Esther N. Lungu.
The Zambia Institute of Banking & Financial Services (ZIBFS) is, therefore, requesting its Members, stakeholders, business community and the general public to consider donating any items to charity through this event.
ITEMS REQUIRED INCLUDE, but not limited to:
•clothes (new and 2nd hand-children & adults ),
•warm clothing (new and 2nd hand-children & adults),
•food items,
•beddings (new and 2nd hand),
•grocery,
•books (notebooks and reading),
•shoes (new & 2nd hand),
•etc
FREE EXHIBITION
All leaders of the banking & financial services sector have also been invited to attend this important event. This event will be open to the public and all participating institutions are invited to a FREE EXHIBITION of their products and/or services during the event.
CONTACT:
Call: +260977711037
Email: eduction@zibfs.com
"Your Donation in any form and quantity will make a Huge Difference in the life of a vulnerable and less privileged person in our society".