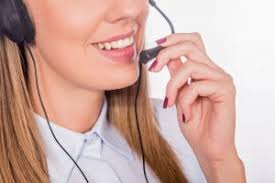 The Zambia Institute of Banking & Financial Services (ZIBFS) is pleased to announce an intensive and practical one day Online Master Class on BLENDING CALL CENTRE & SALES CALL MANAGEMENT TRAINING WORKSHOP, on 5th November 2020.
Initial good customer impression is very paramount in any business environment in order to trigger customer retention. Therefore, it is cardinal to empower front line staff with the right set of skills on how to manage different classes of customers. Among such front line staff are: Call Centre, Receptionists, Secretaries, Personal Assistants, Direct & Indirect Sales Agents, among others.
Going by the current business environment in the country and globally, where most businesses are being conducted remotely due to the Covid-19 outbreak and further encouragement from health experts urging people to stay at home, it is most likely that front staff from different sectors of the economy will be overwhelmed by the increased number of customers seeking attention to various product information, queries or information through the call centre platform, etc. Riding on the same back, physical selling has been affected enormously and this may have resulted in most organizations using digital platforms and tele-sales (cell-sales) which require high professionalism & mannerism. It is therefore very critical that the individuals charged with the responsibility to handle clients on these platforms are imparted with special and necessary skills that will enable them to handle all clients professionally.
It is in this vein that the Zambia Institute of Banking and Financial Services will hold a one-day intensive online master class on BLENDING CALL CENTRE & SALES CALL MANAGEMENT. The Institute is therefore calling upon your institution to nominate members of staff to attend this very crucial training.
Course:           BLENDING CALL CENTRE & SALES CALL MANAGEMENT VIRTUAL TRAINING


Date:                5th November 2020

Fee:                  K 1,250 per person

Venue:            Online (from the comfort of your office or home)

Time:              09:00hrs to 16:00hrs, with health breaks in between

Target group:        Call centre staff, receptionists, PAs , Secretaries, Direct & Indirect Sales agents and other front line staff.
Confirmation of participants should be sent to the Institute by 28th October 2020. Materials and certificates of participation will be given at the end of the course.
CONTACT DETAILS: Tel: 0211237281, 0977141342, 0966966169 or Email: marketing@zibfs.com, kanyembof@gmail.com