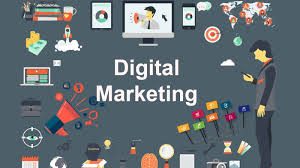 Marketing plays a very critical role in promoting products and services of an organization. But with the outbreak of Covid19, marketing in general and physical marketing specifically, has also received a fair share of challenges. Therefore, all types of organisations in the different sectors of the economy need to employ innovative ways of marketing & product development, which conform to the current business environment. Aware of the challenges that marketers in the financial sector and other sectors are facing in selling their products and services, the Zambia Institute of Banking & Financial Services (ZIBFS) is pleased to announce an intensive and practical one-day online masterclass on UNLOCKING DIGITAL MARKETING & PRODUCT INNOVATION.
This training is expected to help participants to make full use of the digital space in promoting products and services of the organizations they serve. It is further expected that participants will be equipped with innovative ideas on how to develop new products and services that are digitally friendly to enable institutions to stay afloat in this challenging business environment. We, therefore, invite your institution to nominate members of staff to be part of this very important and exciting e-training.
Date: 6th August 2020
Fee: K 1,250 per person
Venue: Online (from the comfort of your office or home)
Time 09:00hrs to 16:00hrs, with health breaks in between
Target group: Marketers / Branch Managers / Sales staff / Front office staff / IT staff, and others. Materials and certificates of participation will be given at the end of the course.
Contact Details: Tel: 0211237281, 0977141342, 0966966169 or Email: marketing@zibfs.com ,kanyembof@gmail.com