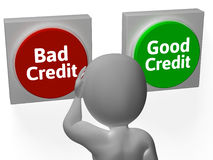 Study from the comfort of your home & obtain the premium certification for Credit Professionals.
The Certified #Credit Professional (CCP) programme is a short Intensive Self-Study certification programme and a solid specialised professional qualification covering the full Credit Cycle (Credit Appraisal, Management and Monitoring).
Graduates of this programme have gone ahead to effectively handle senior positions in a credit department, whether the requirement is retail, corporate, international credit, or lending to specialized borrowers. Enrolment is currently in progress for June 2023 examination session.
Target Group:
Heads of Credit, Loan Officers, Credit Officers, Heads of other business units, Relationship Managers, Branch Managers, professionals involved in credit, or anyone who wants to pursue a career in credit.

Sound credit management is a prerequisite for a financial institution's stability and continuing profitability
Request for the detailed brochure through email or download from
www.zibfs.com.
ENROL NOW & PIONEER SOUND CREDIT MANAGEMENT!
Email: reception@zibfs.com; marketing@zibfs.com; education@gmail.com;
Tel: 0211237281; 0977141342; 0977711037