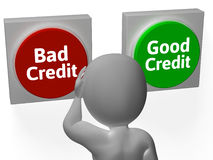 The Zambia Institute of Banking & Financial Services (ZIBFS) is pleased to announce an intensive and practical one-day E-TRAINING WORKSHOP covering essential CREDIT MANAGEMENT INSIGHTS IN THE NEW NORMAL.
As you may be aware, Covid19 pandemic has brought devastating effects on the economy of Zambia and the world at large. This has led to some businesses closing down while others have trimmed their workforce in order to stay afloat. The financial institutions have not been spared either as their core business revolves around lending to both corporate and retail clients who have become victims of Covid19 pandemic.
Is there hope for the financial sector?
To answer this question, the Zambia Institute of Banking and Financial Services will hold a one-day intensive e-training which shall provide essential CREDIT MANAGEMENT INSIGHTS IN THE NEW NORMAL in a bid to empower members of staff with the technical knowledge and skills on how to navigate through this challenging period. The Institute is, therefore, calling upon individuals & institution to participate in this crucial training.
Group discount of 10% is available for nominations of more than 5 participants from an Institution.
Course: Credit Management Insights in the new normal
Date: 3rd July 2020
Fee: K 1,250 per person
Platform: Zoom Online (from the comfort of your office or home). The link will be sent to all participants in due course.
Time 09:00hrs to 16:00hrs, with health breaks in between
Target group:       Credit Officers/ Branch Managers / Risk & Compliance Officers/ Back office staff and other staff linked to the credit process.
Confirmation of participants should be sent to the Institute by 1st July 2020. 
Materials and certificates of participation will be given at the end of the course.
CONTACT DETAILS:
Tel: +260211237281, +260977141342, +260966966169 or
Email: marketing@zibfs.com; fkanyembo@gmail.com; education@zibfs.com