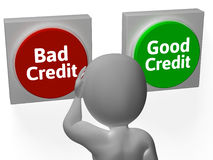 ……………………………………………………………………………….
The Zambia Institute of Banking & Financial Services (ZIBFS) invites you and your institution to a critical training workshop in Credit Management to be held as shown below:
Course: Credit Management (Retail & Corporate)
Date: 13th -14th February 2020
Fee: K3,400 per person
Venue: Cresta Gofview Hotel
Time 08:30hrs to 16:30hrs daily
Discount: 10% Discount to all ZIBFS 2020 paid-up corporate and individual members. None members will receive a 5% early bird discount on payment before 24th January 2020.
Target group: Credit /Loan officers/ Branch Managers/ Marketing Officers/ Risk & Compliance Officers/ other staff linked to credit /All Institutions that give credit facilities to their clients
The training will be very practical and it will cover important elements of both retail and corporate credit. At the end of the training, participants are expected to, among other benefits:
Understand the underlying principles governing credit management
Detect early warning signals in financial service provision
Interpret financial statements from a lender's point of view
Understand and appreciate how evidence can be gathered to suggest both credit worthiness from the past and to be able to see into the future for the ability and willingness to repay.
Understand the regulatory framework which governs publishing of financial statements in Zambia
Confirmation of participation should be sent to the Institute by 4th February 2020. Materials and certificates of participation will be given at the end of the course.
Contact Details: Tel: 0211237281, 0977141342, 0966966169 or Email: marketing@zibfs.com ,kanyembof@gmail.com