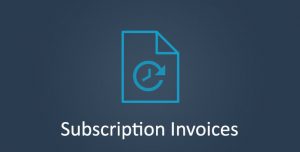 Dear ZIBFS Member,
You are hereby notified that your 2021 Annual Membership Subscription is due. You can access your invoice online as follows:
2. Click on the "student login" window on the right side of the home page. The Student Management System will open with a login screen.
3. For the username: Enter your membership number (without ZA)
4. If you have not yet changed your password, use the default password in full as test1234
5. When you have managed to log on using the default password, please change your password on "Account Settings" menu item.
6. To access your annual subscription invoice click on "Registration", and then on "Register". Please ensure that the category of membership appearing is the relevant one for you. If not, select the correct category from the drop-down menu by clicking the downward arrow on the far right side.
7. Once the correct membership category is reflecting click on "Get an invoice for 2021" and a proforma invoice will show.
8. To print the invoice, click "print invoice" and then press the "Control" and "P" buttons on your keyboard.
1. Annual subscription is due on 1st January 2021 and runs up to 31st December 2021. Deadline is on 28th February 2021 and a penalty fee of K100 is charged on subscription payments made after this date.
2. Should you require additional information or help, please do not hesitate to contact the Institute through email on accounts@zibfs.com or reception@zibfs.com or call 0211237281 / 0966966169 / 0977141342
3. All cash payments should be made through the Institute's bank account.
4. Cheques can be paid directly at the Institute or through the bank.
5. The funds' transmission copy or deposit slip with relevant details including the name of the member, membership number and purpose of payment, should be emailed to accounts@zibfs.com and copied to education@zibfs.com.
BANK NAME: STANBIC BANK
ACCOUNT NAME: ZAMBIA INSTITUTE OF BANKERS
ADDRESS: LUSAKA MAIN BRANCH
ACCOUNT NUMBER: 9130000697706
SWIFT CODE: SBICZMLX
BRANCH CODE: 040002
ZIBFS
Plot 284A, Namambozi Road
Email: accounts@zibfs.com; reception@zibfs.com ; marketing@zibfs.com